Hope for Sarah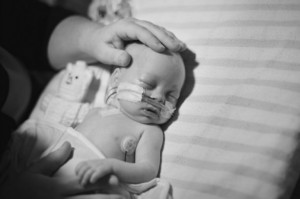 Click here to donate to little Sarah
Sarah is a Shaken Baby survivor she was thrown at her cot at 5 weeks old.  She is now 16 months old.
I am raising money for an intensive bout of therapy interstate that will be of major benefit to getting Sarah moving.
This therapy is ongoing with 6 monthly visits from the interstate therapist.  This therapy is part of the Therasuit therapy.
At the time of the assult Sarah weighed 2.3kg and has a twin sister. Sarah has suffered siezures as a result of her injuries and is now profoundly brain damaged.   Sarah was not expected to survive having her breathing tubes taken out nor was she going to leave the hospital alive.
However against the odds and by sheer determination on Sarahs  behalf she did leave the hospital under paliative care as time was not long with her injuries.
So now at just over 12 months from her being written off by the medical professionals.  I am raising funds to pay for some extra therapy, as the most crucial time with development is between 0 and 3 years of age.
Her doctors do not know the length of time we will have Sarah for, however I do want to give this amazingly strong little girl every chance I possibly give her to have an amazing life, to grow and flourish the way she was always meant to.  To give her the opportunity to play with her twin sister not be trapped in her own world.  To run, to do handstands to throw and catch a ball.
Sarah's twin is the most patient big sister when it comes to attending to Sarah and she deserves a chance at having her little sister for longer.
Sarah's life has been ripped from her and her sister by a random act of voilence all because she cried.
Though this is not just about money it is also about raising awareness of S.B.S. and if you could share with your facebook friends and ask them to share and so on and hopefully this tragedy that has struck our little family will get the recognition for SBS which happens more often in Australia than you would think.
If I can do nothing else other than give Sarah a voice and a voice for other children this has or will happen to then this is not invane.
Thank you for reading our story and if you are able to help Sarah to her goal we would be greatful.
Take your children and hold then close and remember never Shake or throw a baby.